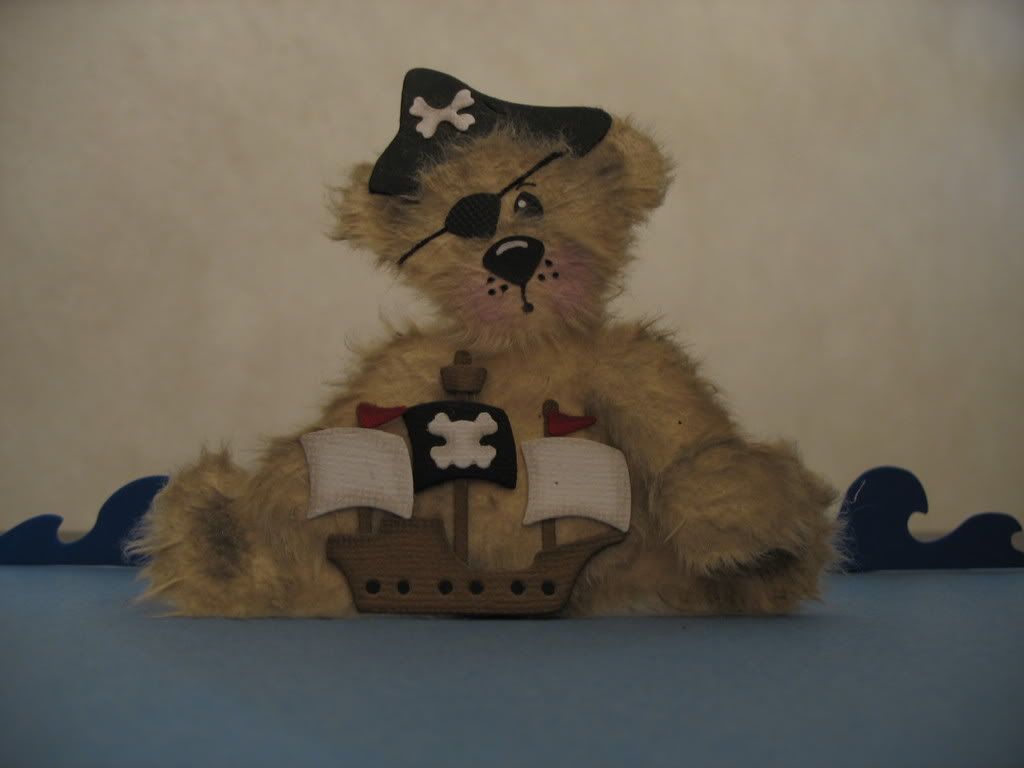 This has to be one of my favourite little Mulberry Bears!
I just love the little Pirate Ship die cut, which was made using a Quickutz 2x2 die. The hat was from Bosskuts, and the "waves" are made using a Sizzix Yellow Originals die.

Notice this little pirate tear bear's eyepatch- this was just another nose stuck onto his eye and a line drawn for the strap!